I started to write a post along these lines and then found this one that was written by my colleague Carla Agnini, an agent and the head of the Lake Life Group in Mooresville, North Carolina. I asked her if I could use her post and she generously said I was welcome to. Here is the post with a few edits for the Scottsdale and Phoenix real estate market. Thank you, Carla!
---
So your initial isolation time has given you a moment to pause and reflect. Now you are probably rethinking that idea you had for listing your house or buying a home this spring. I hear you, and your thoughts are being echoed throughout the industry. The good news is that even yesterday there were multiple bid situations with several offers above asking price.
I'm not saying that it's business as usual, but our real estate market is not headed for the bottom either. While the drop in the federal prime lending rate will not have a direct impact on mortgage rates, they are still at record lows despite a slight increase last week. Inventory in Scottsdale and Phoenix is incredibly low and many area homeowners are sitting on a good amount of equity.
Let me walk you through some steps that you can take to help navigate the next few weeks for you so that you can continue on your real estate path with education and confidence.
Step 1: Talk With Your Lender
The drop in mortgage rates over the last few weeks, especially during the first week of March means that your lender may be experiencing a high volume of refinancing packages. This may, in turn, have an impact on the amount of time that it takes to close on new loans.
The most important step that you can take is to have a conversation with your lender. If you anticipate any upcoming changes relating to recent world events (such as a delay in pay or job status change), please relay those to your lender immediately so that they can work with you on an effective plan moving forward.
If your home is for sale, check with the buyer's lender to ensure that timelines will be met and all parties can begin to make moving plans. Above all, if you can offer flexibility during this time, let that be known upfront so that everyone's mind can have some level of ease. We all want the same positive outcome.
Step 2: Take Time to Really Prep Your House
So many times, the initial decision to list one's home is done quickly and usually in response to finding another home that you like or an unexpected job change. These quick decisions leave little time to prepare your home properly for sale. Now that many of us are home for the foreseeable future, take some time to get your home ready to go.
Some items to start with:
Clean Out Your Drawers and Cabinets. One of the number one reasons people move is to have more room, so show then how much room they will have in your home. If everything is piled to the brim and overflowing, they won't be able to see the advantages.
Declutter Every Room. Not only will donations be needed around the country after our coronavirus outbreak, but you may actually have some time to go room by room and really take note of what is needed.
Facetime Your Agent. Unsure where to start? Well, that's what I am here for. We can go room by room via Facetime and I can help you determine the areas that need your attention the most. I can then create a checklist based on what helps homes sell faster to keep you on task.
Step 3: Think Virtually
Technology is AMAZING! We can still take care of many of your needs virtually!
Selling? Let's have a virtual consult to assess your needs. We can do a walk-through of your home and work on an accurate market analysis. We can consult on staging and repairs and even plan a coming soon campaign.
Buying? Many homes have virtual tours already in place and if not, I am happy to make a plan for safe home touring. For the most part, sellers are still willing to show their homes and as Realtors, we are helping them to put good home tour hygiene practices in place. And, we are always happy to do a live video walkthrough for you.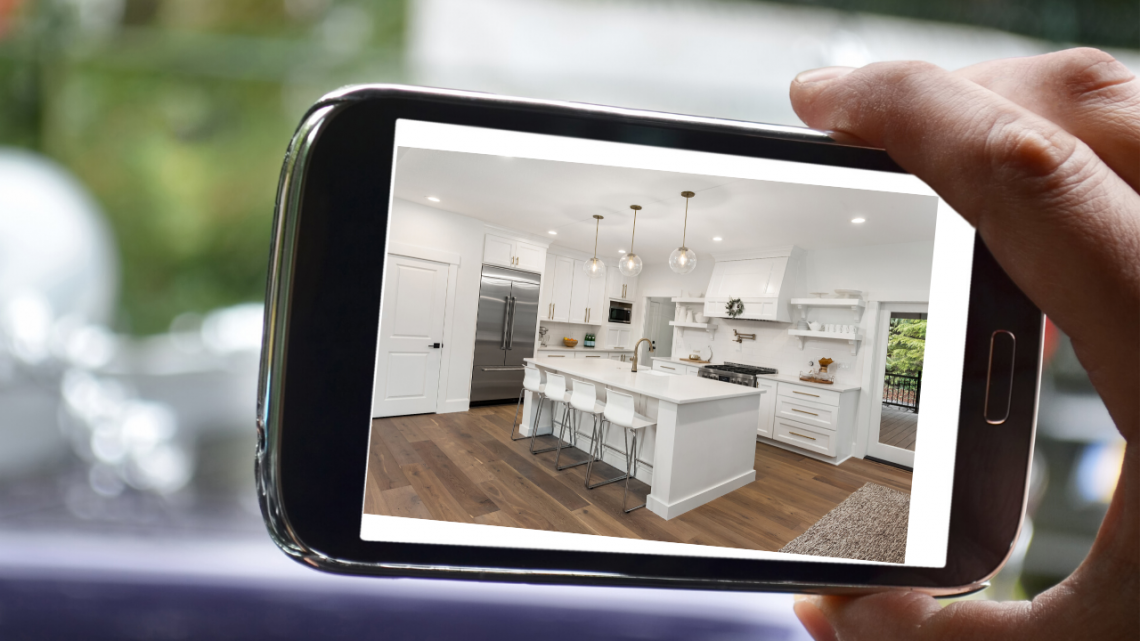 Step 4: Stay Calm
Everything has been in place for a strong spring market and no one could have anticipated the recent changes to our global society. Home sales were on track for an amazing spring and low inventory was helping sellers get top dollar.
There is no doubt that there will be financial fall out from Covid-19 and its impacts around the world; however, overall there is still a strong need for housing and historically low mortgage rates.
One impact may be fewer homes entering the spring market than we had anticipated to fill the depleted inventory. For you, this means that you will still need to be prepared.
As a buyer, a pre-qualification will give you a great amount of leverage in the buying process and coming soon marketing campaigns for sellers are going to be more important in a low inventory market. You will need a solid and actionable game plan. The good news is that all of these things can be done from the convenience of our homes!
Step 5: Continue Strengthening your Community- Our Pledge
Do you want to know what really sells homes? Great communities!
There has never been a better time to come together as a community and support one another.
If you are a home buyer or a fellow Realtor with a compromised immune system (including any family members) and are worried about visiting homes, "Yes, we will help you without any strings attached." Whether it is a virtual walkthrough or assisting you with your clients, we are here to help.
We are also trying to support our local small businesses now and in the future to help ensure their survival.
We will continue to promote local listings and client resources for the good of our industry, our community and your future real estate transactions.
We've always liked the phrase, "It takes a village" and now is our time to shine!