– DC Ranch Real Estate Activity for 2015 and 2016-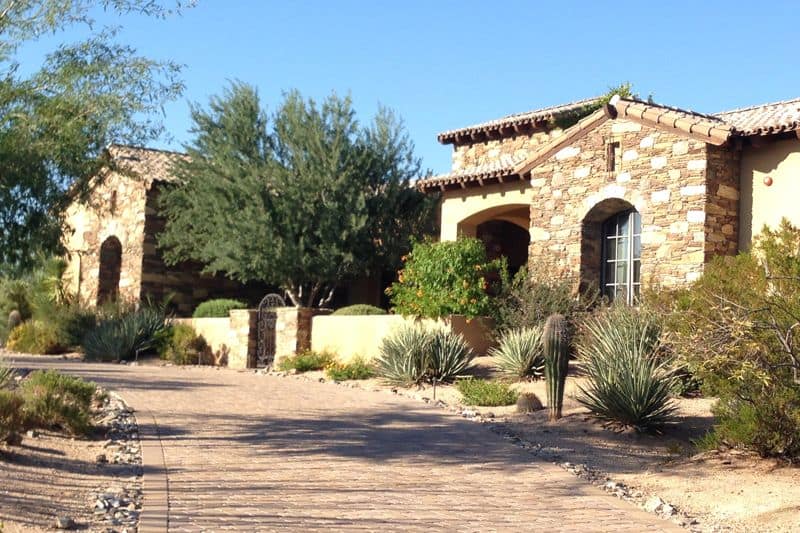 DC Ranch is one of Scottsdale's most desirable communities. It offers a large variety of housing options including condos and townhomes, single-family homes as well as beautiful custom homes.
These homes are located in the various neighborhoods that encompass DC Ranch. Some of these neighborhoods are gated and others are not. The most expensive real estate offerings can be found in the guard-gated DC Ranch Country Club community as well as the exclusive community of Silverleaf. 
DC Ranch is in a great location, just north of the Loop 101 freeway and has two shopping areas on site, Market Street and DC Ranch Crossing, that offer plenty of shopping, dining and personal care options.
This real estate update will cover single-family home sales activity in DC Ranch, not including homes in Silverleaf.

DC RANCH HOMES FOR SALE AND PENDING SALES AS OF MAY 23, 2016
At the end of May, there were fifty-eight homes on the market.
The highest priced home was located in the DC Ranch Country Club community and was listed for $5,695,000. This amazing custom home has 12,562 square feet with six bedrooms and ten bathrooms.
The lowest priced home was on the market for $559,000. It has 1,839 square feet, three bedrooms and two bathrooms.
Pending home prices ranged from $524,000 for a 1,935 square foot home to $4,995,000 for a 6,449 square foot custom home.
 
DC RANCH HOME SALES THROUGH 5/23/2016
We have historically seen Q2 sales well surpass those of other quarters in Scottsdale. Halfway through the second quarter, we have surpassed Q1 sales and there are an additional 8 pending sales in the pipeline.
The highest priced sale to date in 2016 was $3,000,000. This contemporary Bing Hu home on the golf course had three bedrooms, three and one-half bathrooms and 5,700 square feet. It had been on the market for $3,100,000 and sold in a cash transaction.
The lowest priced sale this year was $475,300. The home had three bedrooms and a den, two bathrooms and 1,740 square feet. It had been listed for $499,999.
2015 HOME SALES IN DC RANCH
Here is an overview of real estate activity for single-family homes in 2015.
Sales were pretty level throughout the year, which is a testament to how well-liked this community is by homebuyers.
If you have any questions about the community of DC Ranch or about real estate opportunities in the area, please feel free to contact us. 
Otherwise, simply enjoy browsing some of the homes for sale below.
Search Homes For Sale in DC Ranch
MAP OF DC RANCH
Disclaimer: Information herein deemed reliable but not guaranteed. Data and information was pulled from the Arizona Regional MLS (ARMLS) as of 5/23/2016 and can change at any time. The analysis looks at residential single family home sales activity in DC Ranch in Scottsdale, Arizona. This blog represents the opinion of the author. No warranties implied or expressed.
Copyright © 2016 Heather Tawes Nelson | Joyce Tawes