– Beckett's Table – Scottsdale Dining Scene –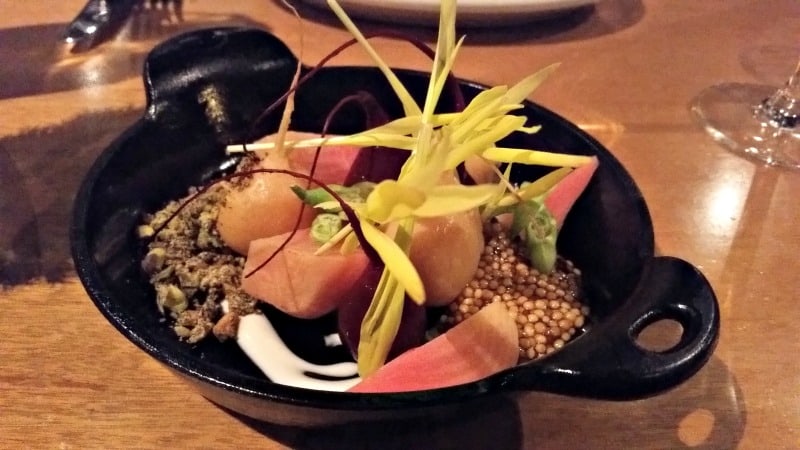 We recently had the opportunity to try Beckett's Table for dinner. It is located just west of Scottsdale on Indian School Road in the Gaslight Square complex. It was a gorgeous night out and it was a tough pick between the lovely patio area or inside, where they had most of the glass walls open.
The menu is varied and pulls from a lot of different cuisines, which makes ordering a lot of fun.
We started with the Deviled Egg of the Day. On that evening, it came with a sriracha sauce and they were a perfect lead in for dinner. We also selected the Baby Beets. The brightly colored beets were served with crushed pistachios, pickled mustard seeds, greens and a hint of curry. All of the flavors and textures were excellent and the dish disappeared quickly.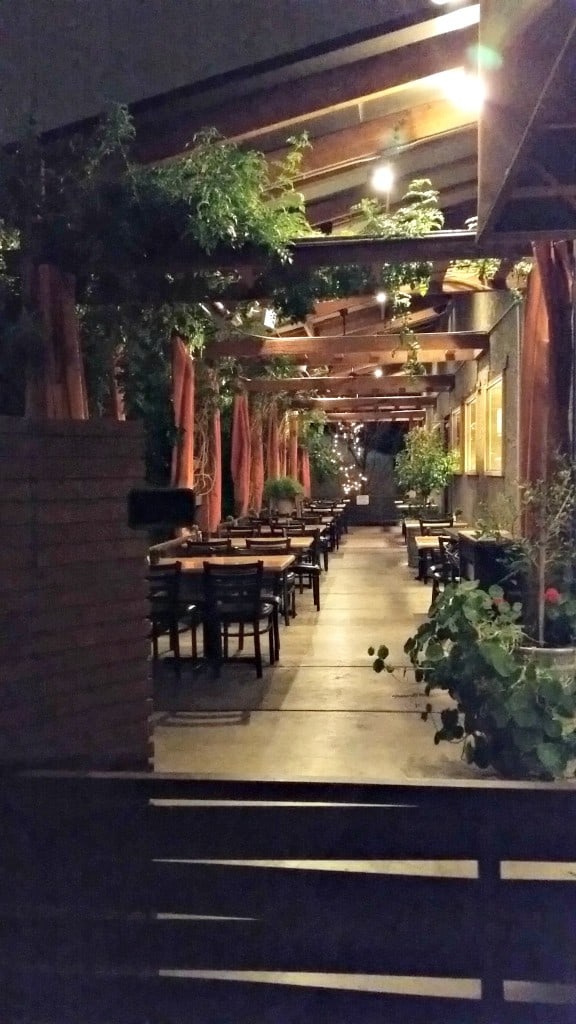 On the entrée side, we had a  Sesame Seared Salmon with soy broth, mushrooms and baby bok choy. It was cooked perfectly and the soy broth was delicious and savory with just the perfect hint of sweet. We also had the Tuscan Shrimp that was prepared with tomato, sausage and white beans. My dining companions loved this dish and it disappeared quickly. The final order that evening was a Short Ribs special. The ribs were expertly braised, flavorful and tender.
For sides, we went with the three cheese Potatoes Au Gratin, which was as decadent as it sounds, and a Roasted Broccolini that came with pancetta and a fried egg.
On Sunday nights, all Arizona wines are half price. Our server recommended a white called Symphony from the Pillsbury Wine Company in Cochise County. It was excellent and a perfect complement to our meals. Plus, it was nice to learn about and support a local company.
Overall, it was a fabulous meal and service was fantastic. We will definitely be back again.
More Information: 
Beckett's Table
3717 East Indian School Road
Phoenix, AZ 85018
(602) 954-1700
Website
Open for dinner Tuesday through Sunday (Opens at 5PM)
Social Hour Tuesday through Sunday – 5PM to 6:30PM