If you are thinking about selling, you might also be thinking about doing some updates to try and get top dollar. 
But what upgrades are worth it and which ones should you skip? You might be surprised at which projects get the highest payback and which ones may not provide the best value. 
Also, what kind of market you are in can also help with the decision. For instance, in Scottsdale and the Greater Phoenix area, you may want to hold off at the moment.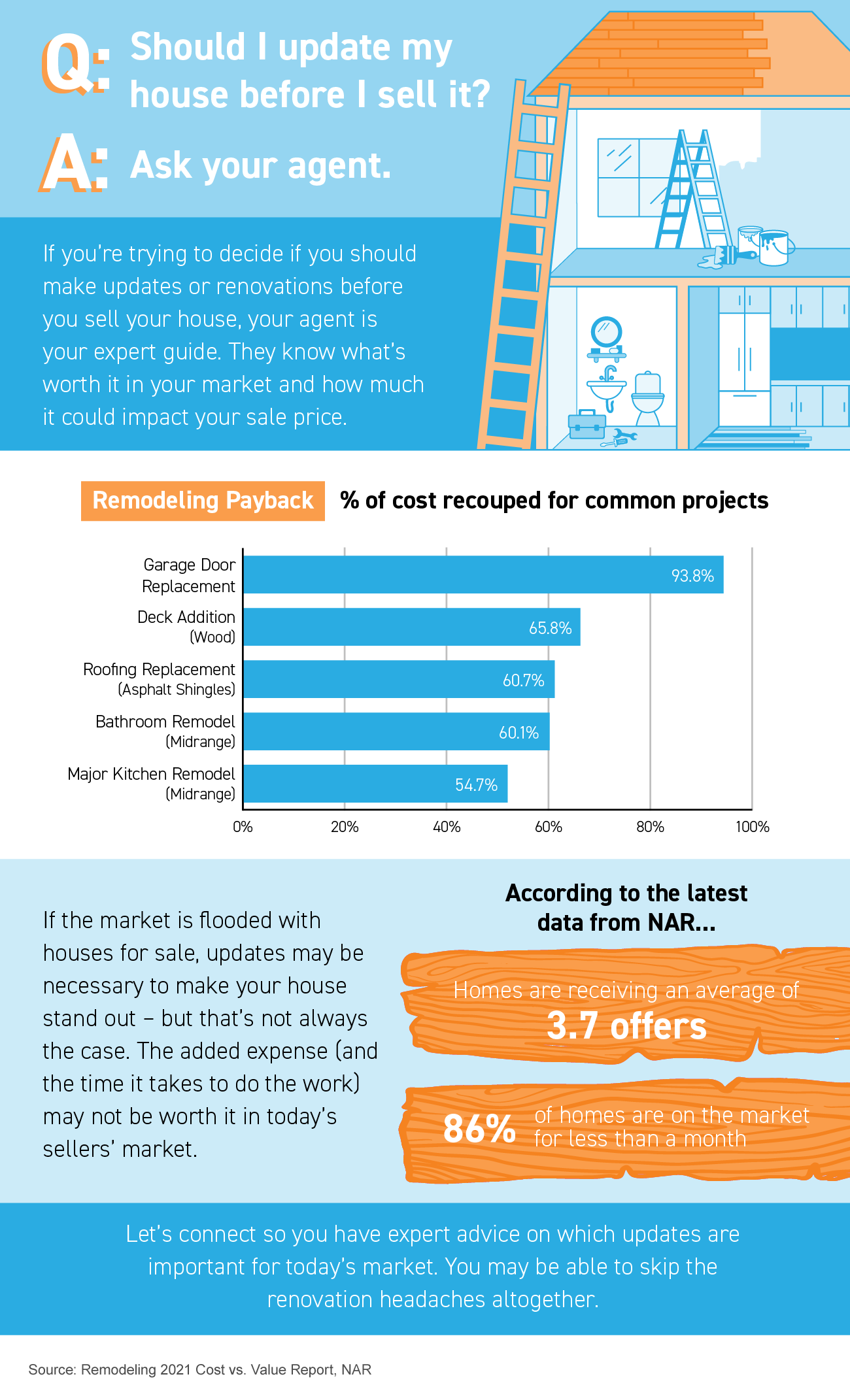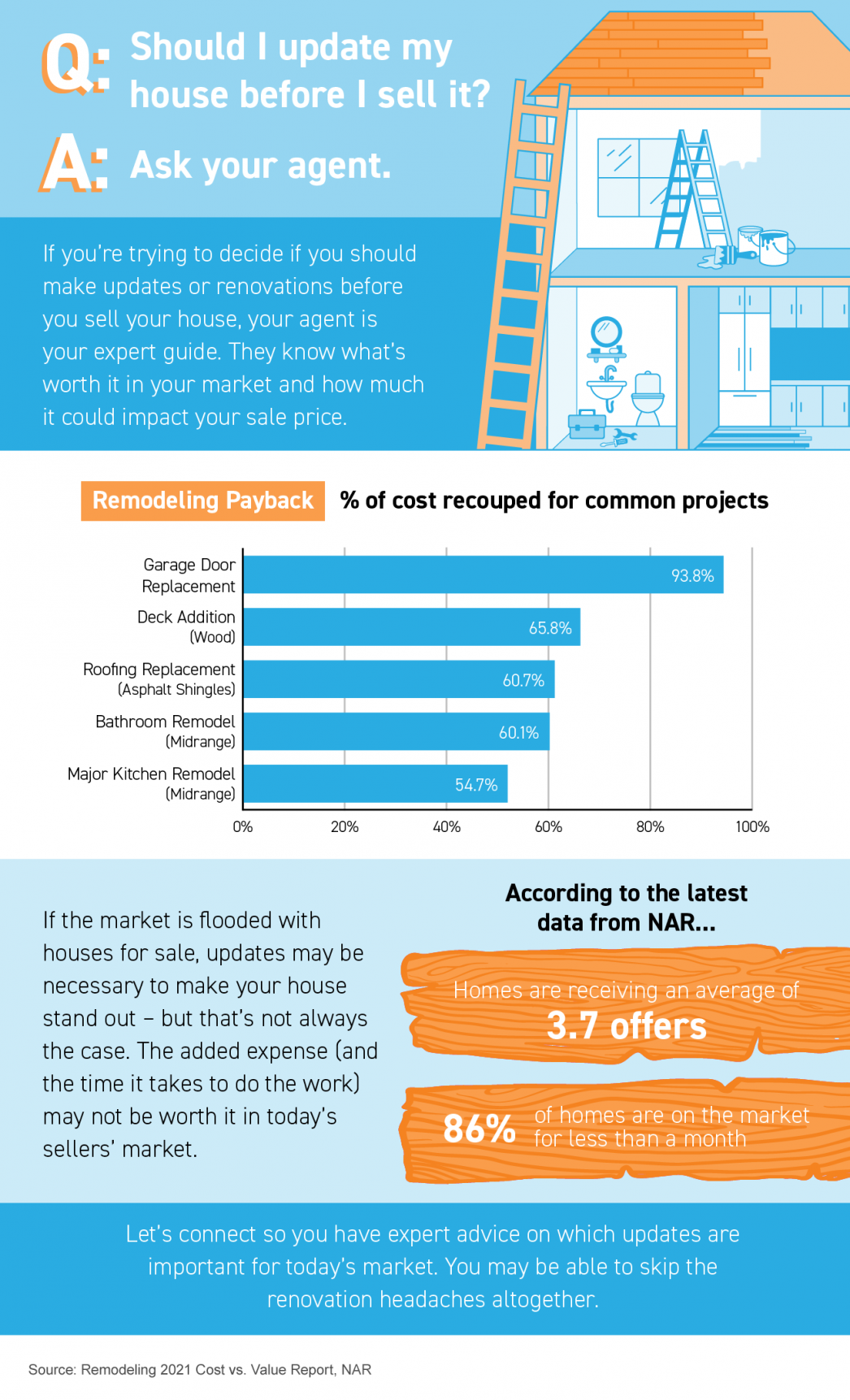 Some Highlights
If you're deciding whether you should make updates before you sell your house, lean on your agent to be your guide.
If the market is flooded with houses for sale, updates may be necessary for your house to stand out. In our current sellers' market, the added expenses might not be worth it.
Let's connect so you have expert advice on which updates are important in today's market.
P.S. And if you DO decide to go ahead and make upgrades, why not do them a while before listing your home so that you can enjoy them before you sell! 🙂